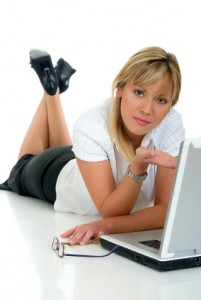 There has been a rise in Illinois individual health insurance plans in todays society.  Having health insurance is a necessity for everyone. Today's economy has caused some employers to drop their group heath insurance plans so that they can afford to keep their employees by cutting costs on health care. When you're company no longer offers health insurance for you or your family it might be necessary for you to look for a plan that provides health insurance for individuals in Illinois.
The cost of health insurance varies with your age, your current health condition, your family health history and also varies in cost if you are a smoker or use other tobacco products. When you're searching for Illinois health insurance for individuals you will find that there are many different options available for you to choose from. You want to choose a helath insurance plan that allows you to customize your Illinois health insurance the way you want it so that you aren't wasting money on things you don't need.
When searching for individual health insurance you need to consider using a health insurance broker in Illinois.  An Illinois health insurance broker like Health Insurance Services, Inc. can help guide you through the various options available to you.  There is no charge for using a health insurance broker in Illinois so you get to take advantage of our expertice free of charge.
When choosing your Illinois health insurance for individuals plan you will want to first find out how much you want to spend a month for health insurance. You will also want to write out a list of the things you'd like to have covered; these options can include prescription coverage, vision, dental, mental health, chiropractic care, addiction coverage, maternity, and much more. Knowing what you need and what options you would like to have will help you decide on your health insurance for individuals plan much easier.
You should also educate yourself on the insurance lingo; knowing exactly what a deductible is, what co-insurance means, and also the types of health coverage plans that are available. There are many different types of health insurance for individuals options; these include Health Savings Accounts or HSA, Comprehensive Coverage, HMO plans and many more. You should decide which plan will work best for your current and near future needs.
Planning ahead by purchasing health insurance for individuals is a great way to save you money in the future. If you become ill or are injured and you don't have health coverage you could end up paying a lot of money for medical bills. If you are covered by health insurance you will pay much less for these surprise medical emergencies.
There are many different companies that you can choose from when searching for health insurance for individuals. You will want to make sure that the company and plan you choose is covered by your regular doctor or a doctor that you'd be interested in having. If you don't know which insurance company you want to go with there are several online health insurance finder websites that will help match you to an insurance company that is right for you.
Before signing a health insurance contract and applying you will need to make sure that you read through all the terms and conditions and learn what is covered and what isn't. You will also want to make sure that you fully understand every aspect of your insurance. 
Health Insurance Services, Inc is here to help you make these important decisions in your life.  We are Illinois Health Insurance experts with over 20 years of industry experience.   Our advice and guidance is free of charge.   We are here to understand your needs and provide you with the professional advice you require.