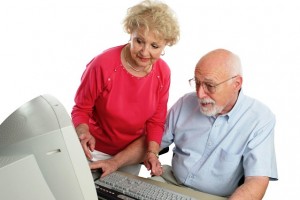 Medicare has changed the "open enrollment" period this year.
Therefore, beneficiaries need to study their options regarding Part D prescription drug and Part C Medicare Advantage plans.
In prior years, the annual enrollment period did not begin until mid-November and lasted through end of the year, with any changes or choices made effective Jan. 1.
Starting this year, that time period has been moved up for Medicare Advantage and Medicare Part D prescription drug plans to Oct. 15 through Dec. 7.
This means that Medicare beneficiaries will have to analyze their options and make choices earlier than in prior years.
During "open enrollment," Medicare beneficiaries who do not have a Part D plan can enroll in one, and those who do have Part D coverage can change plans.
They can also return to traditional Medicare from a Medicare Advantage plan, enroll in an MA plan, or change MA plans.
Individuals must make their choices by the new deadline of Dec. 7 in order for coverage to be effective Jan. 1, 2012. Open enrollment is only once a year.
Even if individuals are satisfied with their plan in 2011, they still need to review their plan options for 2012.
Part D and MA plans may have made changes to their coverage, provider networks and other plan features.
Starting Oct. 1, 2011, plan information for 2012 will be available on the Medicare Plan Finder at www.medicare.gov.
Medicare Advantage and Part D plan sponsors are allowed to start marketing their plans on Oct. 1.
If you have questions about Medicare please contact Health Insurance Services, Inc. We are Medicare Experts.